Cooperative meeting between Anton and Schlumberger was held successful in Beijing
On September 26, 2019, the cooperation and exchange meeting between Schlumberger and Anton Oilfield Services Group was successfully held in Anton headquarters. Prior to this, Luo Lin, Chairman of Anton met with Olivier, CEO of Schlumberger in Houston to discuss new opportunities for cooperation between the two sides. Subsequently, Anton communicated with Schlumberger and determined the time for holding the technical exchange meeting in Beijing.

Fan Yonghong, President of the group, welcomed the arrival of Zhao Gang, General Manager of Schlumberger in China, and hoped to further promote the global cooperation and win-win of both sides through the deepening cooperation with Schlumberger in the Chinese market. Liu Guoqing, President of Anton China, on behalf of Luo Lin, expressed the importance of this exchange. After introducing Anton's overall situation, he looked forward to deepening the future cooperation between the two sides.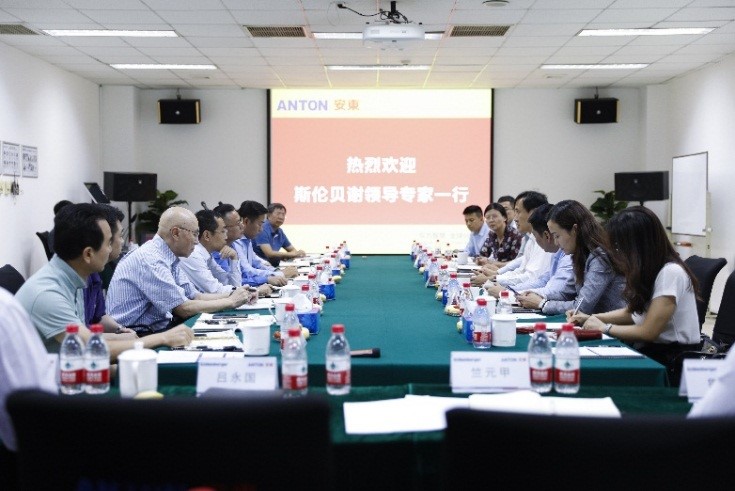 Zhao Gang, General Manager of Schlumberger China, expressed the hope that through further cooperation between the two sides, we can complement each other's advantages, jointly develop the market, explore in-depth cooperation and development, and set a benchmark for the industry.
After that, Schlumberger's expert leaders introduced the latest technical information of the industry from the aspects of oil well service technology, directional well technology, valve and processing technology, drilling integration, software integration, etc., and gave specific feasible suggestions for cooperation. In the subsequent discussion and exchange, the two sides had a heated discussion on promoting the close combination of products, technology and engineering services, and achieving complementary resources and complementary markets. This cooperation and exchange meeting reached five consensus on strategic cooperation, involving five major modules and 27 specific cooperation projects in terms of market opportunities. The fruitful exchange results lay a solid foundation for promoting mutually beneficial cooperation and common development between the two sides.